Find the pricing plan that fits your organization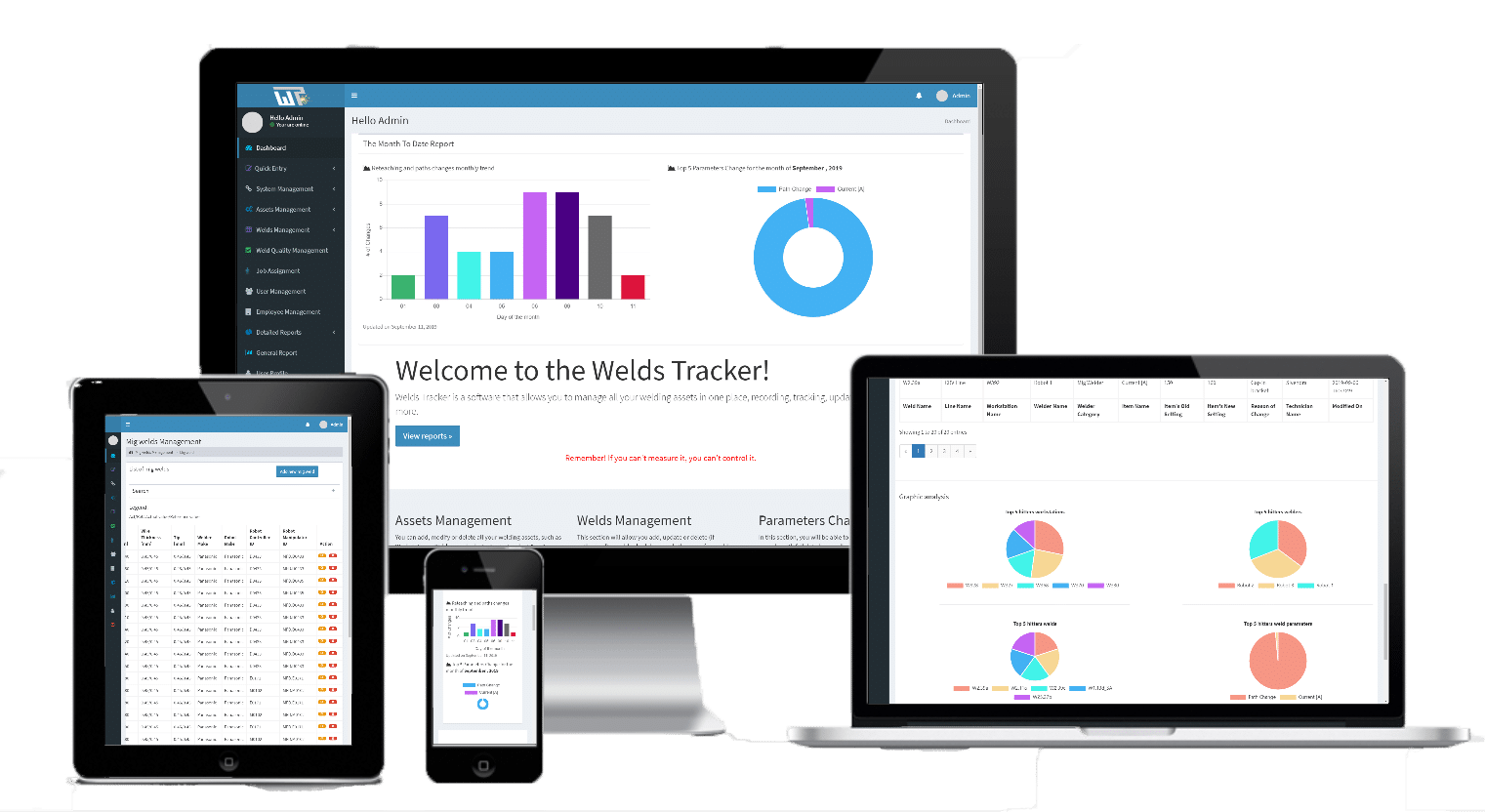 Welds Tracker is user friendly, which lets you quickly build asset hierarchy, add production lines, add machines and welders, and intuitively organize assets, so that your asset history is at your team's fingertips.
All the data is stored safely in the cloud, accessible anytime and anywhere. No more worries about losing your robots backups or your welders programs. Also, all your employees can access same data at the same time, making group discussions easier and efficient.
Instant reporting of welding programs changes, and robot's welding paths. It takes less than 1 minute to complete 1 entry record!. Monthly variations trend of robots teaching and parameter changes.
Your weld technicians can use their phones, tablets or laptops to do their daily entries instantly, they no longer have to wait until the end of their shift to register their records at the desktop in maintenance office.
Schedule a custom demo today
*Performance pricing available
Per user $19.99
Per welder $5.49
2 months free trial
4 hours on-site training
Per user $19.99
Per welder $6.99
1 month free trial
2 hours on-site training