BENEFITS OF ROBOTIC WELDING OVER MANUAL WELDING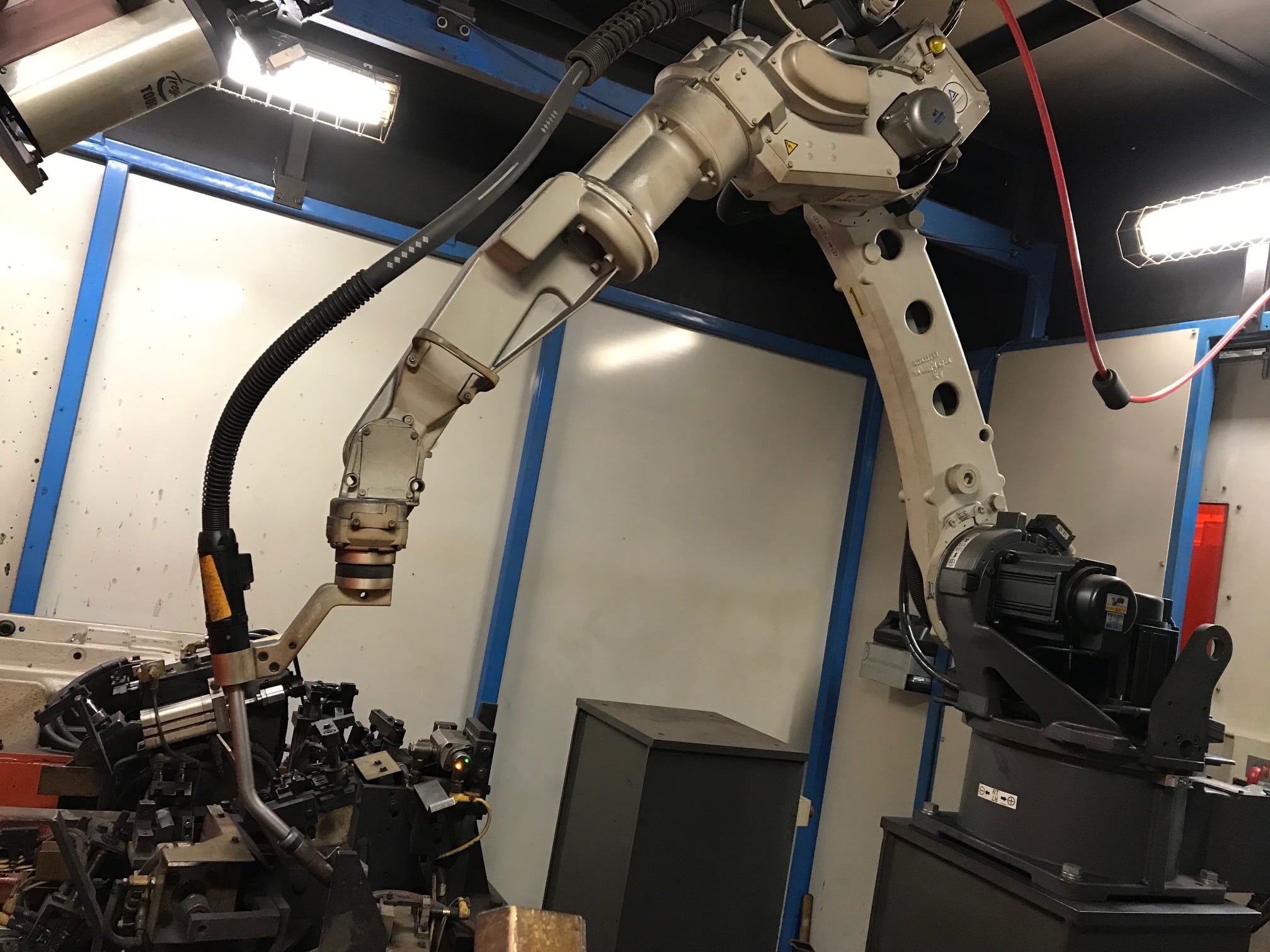 BENEFITS OF ROBOTIC WELDING OVER MANUAL WELDING
Manual welding is hazardous, not safe and often not reliable, that is why many companies have switched to robotic welding.
Besides safety advantage of the welding robots, they also help increase productivity and profit.
Despite the multiple benefits of robotics welding, one has to think extensively about other factors before deciding to go ahead with the integration of robots. We recommend using robots for repetitive tasks, with no gap issues of parts to be welded, and no clamping issues on tooling or welding fixtures.
Here are the main benefits of having robots welding your products instead of the traditional welding operators:
IMPROVE WORKER SAFETY
Welding operators are constantly exposed to a harsh environment that includes heat, sparks, fumes, and flashes, a very hazardous place where they can be easily injured or harmed. By using robotics welding systems, you can help improve workplace safety, protect human workers by reducing how much direct contact they have with the robot and part. Robotic arms are designed to reach places which a human welder cannot.
MORE EFFICIENT AND MORE PROFITABLE
Robots are extremely fast and run continuously, they can produce higher volumes than welding operators, and they can dramatically increase productivity and profit.
Industrial robots are also able to repeat tasks with high precision and accuracy, which will allow you to demand higher prices for high-quality goods. This will help you generate higher profit for your business.
CUTS LABOR COSTS
Welding robots don't need breaks or vacation days, which will help you save money in the long run on labour. They can run 24 hours a day without interruption, however, keep in mind that your robotic welding systems will need human supervision, occasional maintenance and repairs to run smoothly.
You'll be able to enjoy more profit when you don't have to pay the high costs associated with insurance and accidents. Industrial robots improve workplace safety so you have less unexpected costs resulting from injuries.
REDUCE WASTE
Even the most experienced welder will not reach the optimum setup for a good quality/expense weld, robotic welders however can be programmed and tuned to the finest settings, your welding experts will be able to tune up the welding parameters of the robot to the optimal setting, resulting therefore in less wire feed, less power consumption and yet the best quality weld.